When it comes to purchasing a new home, the first decision that homebuyers face is whether to buy new or used home.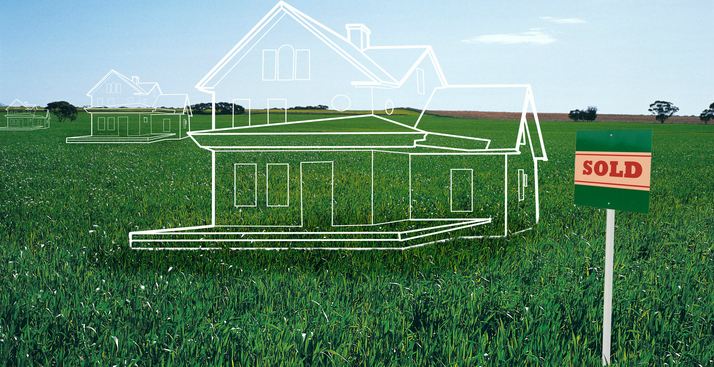 When you build a new home, you have full control of every aspect. Before you do anything, you'll need to make a list that helps you work through how you intend to live in your home and how that translates to the details you want.
During the Design Stage, you are given the opportunity to decide things like: how many square feet you'll want/need or if the master bedroom should face east or west. These are all details that
Esperanza Homes Sales consultants
at Bentsen Palm Development and Tres Lagos work through with you. This is also where you'll see how far your investment will go, and what it will take to make your dreams come true. Thinking through these details with a professional will set you up for maximum satisfaction when your home is complete.
A newly built home requires less maintenance since everything from appliances to the HVAC system and roof are brand new. Older homes aren't going to have the latest in plumbing, electrical and HVAC systems unless they've been recently replaced. If you're having to replace any one of these things, the costs will quickly add up. Electrical wiring and systems in homes that are more than 40 years old may likely need to be replaced or updated and can run the home buyer anywhere from $3,500 to $20,000 based on the size of the home and complexity of the wiring. New homes built by Esperanza Homes are built with environmentally-friendly and high-quality materials that won't require replacing. And should there be an issue, you're covered under warranty.
Used homes don't come with a warranty, which means you are responsible for the costs of all repairs, maintenance, and replacements. Usually, what seems like something minor will end up becoming a larger issue later on. However, when you buy a new home, builders usually offer a warranty. This means that if there are replacements, it's on the building company to take care of repairs, not you.
Buying a new home from Esperanza Homes in Bentsen Palm or Tres Lagos means the entire home will be new and under warranty. We currently offer a 1-year builder warranty, 2-year mechanical warranty and a 10-year structural warranty on every home.
The Esperanza Homes Difference
At Esperanza Homes, Before any concrete is poured, third-party geotechnical engineers perform tests on soil conditions. Registered professional engineers then use these tests to design the appropriate foundation for your lot. We provide on-site quality inspections to verify the foundation is installed correctly and we randomly test the compressive strength of the concrete.
Registered professional engineers are also utilized by Esperanza Homes to make sure all our homes meet structural and wind requirements of the International Residential Code. Because building "green" and providing energy efficiency are hallmarks of our homebuilding company, we provide comprehensive testing and inspections of all installations of heating and air conditioning equipment and ductwork.
Esperanza Homes believes in service after the sale, as well. We will schedule an inspection of your home for approximately 30 days after your closing to allow you to "move in" and thoroughly examine all features, noting areas that need attention. Our expert customer service staff will make sure your home meets your and our "high expectations." We will then schedule both six-month and one-year follow-up visits to make sure you continue to be happy with your new home built by Esperanza Homes.
Esperanza Homes Currently Builds In:
If you're looking for new homes for sale in the Rio Grande Valley area, contact us today to start building the home of your dreams.