---
10 Steps to Your New Home
We want you to enjoy the entire process of building your new home. That's why we've streamlined every step. And we'll be there to guide you, answer questions, and even help you find the mortgage that's a perfect fit.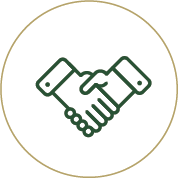 1.

Purchase Agreement

Once you've chosen your floor plan, preferred elevation and all the options to E Customize your new home, you'll sign a purchase agreement to reserve your home site. At this time you'll also provide the initial $5,000 earnest money deposit.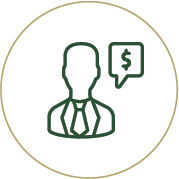 2.

Financing

Our in-house mortgage coordinator takes all the stress out of finding the best financing option. You can even apply online HERE. If you're paying cash for your new home, we simply need a "Proof of Funds" letter from your bank.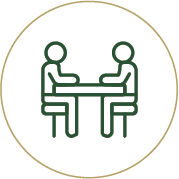 3.

Preliminary Plan Review Meeting

At your Preliminary Plan Review Meeting, your Sales Consultant will walk you through your address specific set of construction plans. These plans will detail the orientation of your home, structural options added, special requests added, electrical layout, and other included features on the plan. This is our opportunity to introduce you to a more detailed floor plan and prepare you for your Design Selections Meeting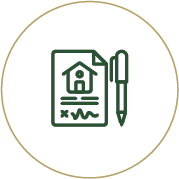 4.

Design Selections Meeting & Final Design Review Meeting

It's time to personalize your new home! You will spend time with an in-house Interior Designer in our state-of-the-art Design Center. At your Design Selections Meeting, you will be able to choose from a wide array of products to personalize your home – featuring Tuscan, Traditional, Contemporary, and Farmhouse products for your choosing. Here, you have the opportunity to hold, touch, and pair a variety of products together in a very customizable way. Following your Design Selections Meeting, you will have the Final Design Review Meeting summarizing all your choices. At this point in time, you confirm that all options, colors, and features have been selected appropriately prior to making a deposit on design upgrades.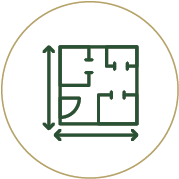 5.

Pre-Construction Meeting

At this meeting, you'll confirm with your construction manager that all of your preferences are recorded on your floor plan. We'll give you access to our online home building portal, which details important dates and includes photo updates and a timeline for estimated completion of your new home.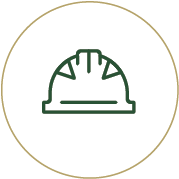 6.

Framing and Electrical Walk-Through

This is a pre-drywall review with your construction manager to ensure that structural and electrical items were added correctly. And you can see the amazing quality of construction in your new home first hand!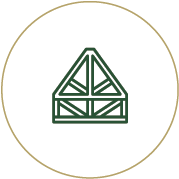 7.

Site Visits

Can't wait to see your new home? You can visit the construction site during normal business hours Monday through Friday. For your safety, you'll be required to wear a hard hat. Your sales consultant and/or construction manager will accompany you and answer any questions you may have.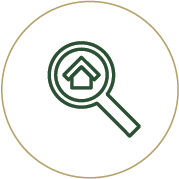 8.

Pre-Closing Final Walk-Through

We'll give you detailed demonstrations of your home's features and systems, and teach you how to effectively maintain them. We'll also show you how to submit warranty claims, should you ever need to.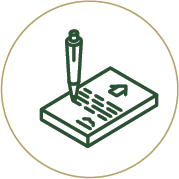 9.

Closing

The big day is here! Our mortgage coordinator makes sure you and your lender are aware of your closing date, as well as any documents and required funds you need to bring to the Title Company for closing.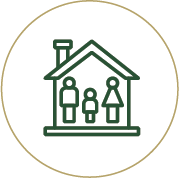 10.

After You Move in

Our relationship doesn't end once you get your keys. Our 30-day walk-through and 11-month follow up call ensures you are still loving your home. Have more questions? We're always available to discuss how to best maintain your new home!